Smackdown Zone Wrestling Superstar of the Year 2012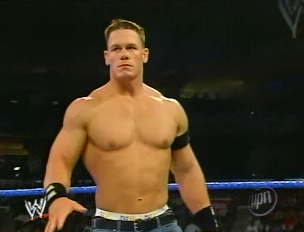 For the first time ever, The Undertaker has not been voted Wrestler of the year, with the 2012 title going to John Cena. Cena has had an up and down year since he lost to The Rock at Wrestlemania 28, with him declaring that his inconsistent results were due to the huge defeat at Wrestlemania. But his efforts inside and outside the ring have made you guys vote for him and helped him win this title for the first time!
1. John Cena (WWE) - 33%
2. Bobby Roode (TNA) - 13%
3. Jeff Hardy (TNA), Austin Aries (TNA), Samoa Joe (TNA), The Undertaker (WWE), Triple H (WWE), Shawn Michaels (WWE), CM Punk (WWE) and Sin Cara (WWE) - 7%
Thank you for all of you that voted!