Smackdown Zone Wrestling Superstar of the Year 2013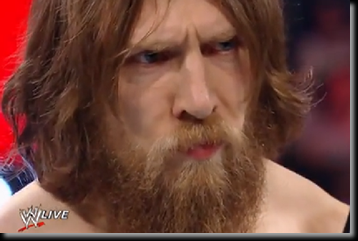 Daniel Bryan has been named Superstar Of The Year for the first time by fans of Smackdown Zone. Daniel Bryan had a great year, becoming WWE Tag Team Champion as part of Team Hell No, and then securing the WWE World Heavyweight Championship. He has also founded the 'Yes Movement' which all wrestling fans around the World are involved in! Can Daniel Bryan retain his number 1 status in the 2014 poll? Only users of Smackdown Zone can make this happen!
1. Daniel Bryan (WWE) - 25%
2. Triple H and Roman Reigns (WWE) - 17%
3. The Undertaker, Brock Lesnar, CM Punk (WWE) and Bobby Roode, Chris Sabin (TNA) - 7%
Thank you for all of you that voted!